Don't underestimated what juicing can do for you and for your health! Juices can boost your brainpower, immunity, energy in addition to helping with some diseases (muscle spasms, rheumatism, ulcers…). 
不要低估鲜榨果汁对于健康的作用!果汁不仅可以帮助你提高智力,增强抵抗力,激发活力,还对一些疾病(如肌肉痉挛、风湿病、溃疡)有缓解、治疗作用。
Take a look of here, we have prepared some easy healthy juices recipes for you!
一起看看我们为你准备的几款健康果汁食谱吧!简单易操作哦~
*Wheat's Tip: prepare them every evening or at least twice a week and take them with you and your bottle of water (with a slice of lemon) every morning!
*Wheat小贴士:每天晚上或一周两次,早起饮用(配上一片柠檬,效果更佳哦~)
HEALTHY SKIN | 健康皮肤必备款
If you want to remove some crud from your blood and tissues, restore alkalinity and/or balance to your system this juice is you you. 如果你想清除血液和细胞中的一些原油垃圾,恢复血液的酸碱度,平衡身体系统,一定要试试这款果汁!
AGE FIGHTING | 抗老必备款
True, you can fight off mother nature with antioxidant-packed fruits & veggies.没错,你可以通过饮用具有抗氧化功能的水果、蔬菜汁,打败大自然的力量!
STRESS RELIEF | 减压必备款
Spinach, high in: amino acid tryptophan, which can help elevate your mood and make you sleep better. Magnesium, which helps to relax nerves and muscles.菠菜中含有的氨基酸色氨酸,可以帮助你提升情绪,更有助睡眠;含有的镁,有助于放松神经和肌肉。
FULL BODY ENERGY  | 激活能量必备款
Vitamins like B2, B6 or minerals like magnesium help your body have a lot of energy. And, spinach, pumpkin, carrot, beet root, sweet potato… are full of this. 维生素(比如B2,B6)或矿物质(比如镁)可以让你精力充沛。 而菠菜,南瓜,胡萝卜,甜菜根,番薯中充满了维生素和矿物质。
If your are too busy to do it, OF COURSE you can just order from your favourite healthy eatery and, try our delicious detox & protein-packed smoothies too! 如果你没空自己榨汁,当然可以在上订购你最爱的健康餐食,并试尝美味、排毒、蛋白质满满的奶昔!
.
.
———
Wanna follow a healthy diet? 
想要养成健康的饮食习惯?
Achieve your fitness goals? 
想要实现健身目标?
No time to plan OR cook?
没时间做计划或下厨?
KEEP CALM & Order WHEAT's meal plans!
淡定!你只需要WHEAT膳食计划!
Attention: If you do not know your daily calorie intake to reach your goals, please fill out our form & receive our nutritionist recommendation! 
[find it on our wechat account -> services -> meal plans]
填写膳食计划表,并告诉我们你的需要!
详情查阅微信公众号,点击"服务"-"膳食计划"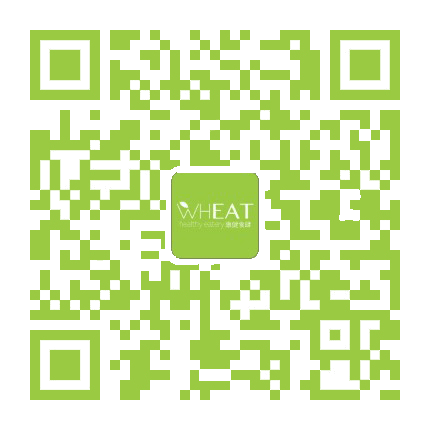 FOLLOW US! 
关注我们!
Facebook: WHEAT | Healthy Eatery
Instragram: wheathealthyeatery
WeChat: Wheat-healthy-eatery 
ORDER YOUR HEALTHY MEALS 
& MEAL PLANS ANYTIME!
Extract QR CODE & ORDER
随时订购专属健康膳食套餐!
识别上方二维码,立即订购!
VISIT US!
 访问门店!
380 Dagu Rd, JingAn, Shanghai
上海静安区大沽路380号
291 Fumin Rd, Xuhui, Shanghai
上海徐汇区富民路291号
Your healthy & environmentally-friendly catering partner:
Office meetings OR social events?  
Corporate rates & packages for your daily office meals? 
健康环保的餐饮?
联系我们,预订社会、企业活动或会议餐饮
WRITE US!
有任何疑问,欢迎通过电子邮件与我们取得联系。
Redefining healthy eating in today's world!
重新定义当今的健康饮食!