WHEAT has started a new campaign on nutritional education for all its followers & WHEAT lovers!
Great info, news and tips on the health & fitness industry.
Stay tuned for more!
Everybody can achieve great fitness goals!
Aidan Broddell, the UKBFF Men's Physique Champion. Although he is a Type-1 diabetic, he manage to reach these impressive results. 
What does Aidan suggest to stay in good shape?
Breakfast: Oatmeal
Lunch: Chicken breast with green veggies (broccoli, green beans and asparagus)
Snack: Salmon, sweet potato and veggies
Dinner/Post-Workout Meal: White rice, chicken breast and green veggies. 
Fat Greek-Yoghurt with a bit of dark chocolate.
[White rice as opposed to brown rice for post-work out is a great strategy to get a controlled insulin spike when having diabetes]
Anybody who has followed Wheat's meal plan can relate to this diet!
SO WHAT IS A DIET?
Diet is often referred to as some dietary regimen for losing weight. Consider the use of the term "diet" in marketing food products — it usually describes foods low in calories, such as diet soda.
However, diet simply means what food we eat during a day, week, month…
Ever heard of the Mediterranean diet? Perhaps the world healthiest diet… It is simply the way and food people that live near the Mediterranean eat. The Mediterranean diet incorporates the basics of healthy eating — plus a splash of flavorful olive oil and perhaps a glass of red wine!
Some key points of their diet: 
replacing butter with healthy fats such as olive oil, 

using herbs and spices instead of salt to flavor foods, 

limiting red meat to no more than a few times a month.
So take a look at this diet & guess what's wrong? 
Breakfast:  croissant & orange juice;
Lunch: spaghetti with tomato sauce;
Snack:  pretzel & soda;
Dinner: lettuce salad with oil & vinegar, wine.
And… its not the morning croissant!
NO PROTEIN. NO WATER.
WHEAT'S Favorite [Mediterranean Diet] Tip: 
Eat at least twice a week a serving of legumes (1/2 cup) — found in hummus or lentil soup — and a small portion of nuts daily (10 to 12 almonds or walnut halves). Great source of fiber and protein; nuts and seeds also provide healthy fats and antioxidants. 
[OR simply oder WHEAT'S delicious Beetroot Hummus with veggie sticks & whole wheat bread 😉 by scanning the QR Code below: 342kcal | 11 protein | 52 carbs | 10 fats ]
SOURCES
http://www.mayoclinic.org/healthy-lifestyle/nutrition-and-healthy-eating/in-depth/mediterranean-diet/art-20047801
https://www.takingcharge.csh.umn.edu/enhance-your-wellbeing/health/diet-nutrition/what-diet-nutrition
http://www.menshealth.co.uk/building-muscle/diet-in-a-day-aidan-broddell-bodybuilder
———
Wanna follow a healthy diet? 
想要养成健康的饮食习惯?
Achieve your fitness goals? 
想要实现健身目标?
No time to plan OR cook?
没时间做计划或下厨?
KEEP CALM & Order WHEAT's meal plans!
淡定!你只需要WHEAT膳食计划!
Attention: If you do not know your daily calorie intake to reach your goals, please fill out our form & receive our nutritionist recommendation! 
[find it on our wechat account -> services -> meal plans]
填写膳食计划表,并告诉我们你的需要!
详情查阅微信公众号,点击"服务"-"膳食计划"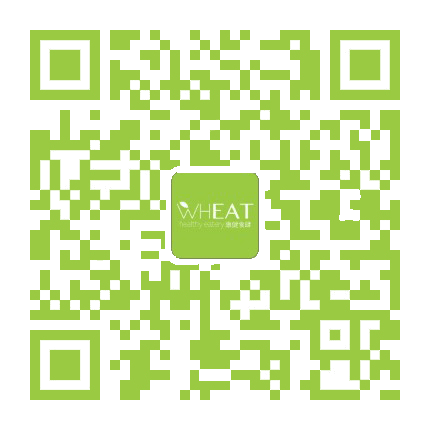 FOLLOW US! 
关注我们!
Facebook: WHEAT | Healthy Eatery
Instragram: wheathealthyeatery
WeChat: Wheat-healthy-eatery 
ORDER YOUR HEALTHY MEALS 
& MEAL PLANS ANYTIME!
Extract QR CODE & ORDER
随时订购专属健康膳食套餐!
识别上方二维码,立即订购!
VISIT US!
 访问门店!
380 Dagu Rd, JingAn, Shanghai
上海静安区大沽路380号
291 Fumin Rd, Xuhui, Shanghai
上海徐汇区富民路291号
Your healthy & environmentally-friendly catering partner:
Office meetings OR social events?  
Corporate rates & packages for your daily office meals? 
健康环保的餐饮?
联系我们,预订社会、企业活动或会议餐饮
WRITE US!
有任何疑问,欢迎通过电子邮件与我们取得联系。
Redefining healthy eating in today's world!
重新定义当今的健康饮食!