If I give you the choice between a Cheeseburger and a fresh Margarita, which one you will choose? 
如果让你在芝士汉堡和玛格丽塔匹萨之间挑选,你会选择哪个?
Well, in fact, it's the same to choose the Cheeseburger or the fresh Margarita because they contain the same calories. SURPRISING RIGHT?
事实上,无论选芝士汉堡或玛格丽塔匹萨,本质上是一样的,因为它们含有相同的卡路里。是不是很意外?
However, let's be clear… since many believe alcohol will directly lead to weight gain. But this is FALSE. What's more, the moderate consumption of alcohol can reduce overweight risks. Of course, I say moderate because binge drinking will definitively lead to weight gain. And, when I say moderate I mean about 300 ml of wine or beer for men and 150 ml for women a day. 
许多人都认为摄入酒精会直接导致体重增加. 但这种说法是错误的!相反,适度饮酒还可以减少超重风险。当然,关键在于"适度",因为豪饮必将导致体重增加。而"适度"的标准是,男性的量为每天300毫升左右的葡萄酒或啤酒,女性则为每天 150毫升。
According to a survey of Harvard university, women who drank 2 glasses of wine a day reduce by 70% their obesity risks. Contrary to the opinion, people that drink alcohol moderately as a part of their diets can have healthier lifestyles. Firstly, because they drink in moderation and have healthy habits, which leads to a healthier lifestyle.
根据哈佛大学的一项调查表明,女性每天喝2杯葡萄酒,可以降低70%的肥胖风险。与大众的"固定思维"相反,适度饮酒的人拥有更健康的生活方式。因为他们饮酒适量,并用有健康的饮食习惯,也就更容易遵循健康的生活方式。
So does alcohol have some benefits? Well it does some of the following:
那么,酒精有什么好处呢?看看下面这几点:
Slows the growth of fat cells

减轻脂肪细胞的生长

Triggers your body to burn calories

激发身体燃烧卡路里

Raises your body temperature

—> this boosts your calorie burn

使体温升高 – > 从而增加卡路里燃烧

Makes you eat less

让你少吃

Regulates your insulin

调节胰岛素
But I want to emphasize on the choice of alcohol type. Because, of course, NOT all alcohol is concerned.  Privilege the low calorie & organic drinks.
但需要强调的是,选对酒精的类型很重要。因为并不是所有的酒精都是有益的。首选的是低卡路里和有机的酒精饮品。
Here some diet friendly drink list:
以下是一些有益的饮品:
A health expert advices this hierarchy: Choose white wine over red wine; choose wine over beer; choose light-colored beers over dark-colored beers; and choose beer over liquor and liqueur. 
健康专家的酒精选择指南:白葡萄酒>红葡萄酒 / 葡萄酒>啤酒 / 浅色啤酒>深色啤酒 / 啤酒>烈酒、白酒
To guarantee the good choice of drinks, come to WHEAT Fumin Rd and try the selection of organic wines & beers as well as the creative 100% natural cocktails. We guarantee you, you will love it! 😉
想要选对酒、选好酒,来WHEAT富民路店就对了!快来品尝有机葡萄酒、啤酒和100%天然的创意鸡尾酒。 一尝便会爱上!
.
SOURCES
https://www.theguardian.com/lifeandstyle/2017/mar/20/will-alcohol-ruin-my-diet-calories
http://www.sparkpeople.com/resource/nutrition_articles.asp?id=893 
http://lowcalorielakin.blogspot.lt/2015/09/low-calorie-alcohol-drinks.html
.
….
———
Wanna follow a healthy diet? 
想要养成健康的饮食习惯?
Achieve your fitness goals? 
想要实现健身目标?
No time to plan OR cook?
没时间做计划或下厨?
KEEP CALM & Order WHEAT's meal plans!
淡定!你只需要WHEAT膳食计划!
Attention: If you do not know your daily calorie intake to reach your goals, please fill out our form & receive our nutritionist recommendation! 
[find it on our wechat account -> services -> meal plans]
填写膳食计划表,并告诉我们你的需要!
详情查阅微信公众号,点击"服务"-"膳食计划"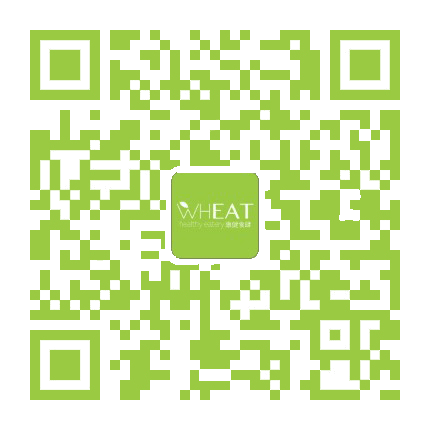 FOLLOW US! 
关注我们!
Facebook: WHEAT | Healthy Eatery
Instragram: wheathealthyeatery
WeChat: Wheat-healthy-eatery 
ORDER YOUR HEALTHY MEALS 
& MEAL PLANS ANYTIME!
Extract QR CODE & ORDER
随时订购专属健康膳食套餐!
识别上方二维码,立即订购!
VISIT US!
 访问门店!
380 Dagu Rd, JingAn, Shanghai
上海静安区大沽路380号
291 Fumin Rd, Xuhui, Shanghai
上海徐汇区富民路291号
Your healthy & environmentally-friendly catering partner:
Office meetings OR social events?  
Corporate rates & packages for your daily office meals? 
健康环保的餐饮?
联系我们,预订社会、企业活动或会议餐饮
WRITE US!
有任何疑问,欢迎通过电子邮件与我们取得联系。
Redefining healthy eating in today's world!
重新定义当今的健康饮食!