USA 40% of overweight vs FRENCH 17.4% : THE REASON! 美国人体重超重的人口高达40%,而法国人的只有17.4%,秘密就在这里!
We have dedicated this article to both countries celebrating their national day in july, hence we have decided to compare both countries' diets. 
So lets start with some figures. According to the Center for Disease Control and Prevention 40% of women and 35% of men are overweight in the US. Obesity has become worse with time and it is more obvious when we compared with other countries, like France for example. In France, only 16.8% of women and 17.4% of men are overweight. 
让我们从一些数字开始说起。根据疾病控制和预防中心数据显示,40%的美国女性和35%的美国男性体重超重。美国的肥胖问题愈来愈严重,尤其和其他国家,比如法国比较时,更为明显。在法国,只有16.8%的女性和17.4%的男性体重超重。
How can we explain this difference?  It's NOT only due to a genetic result, but also mainly to the attitudes towards foods. French people eat all sorts of "bad" foods, like wine, butter, cheese, pork, salt, etc… nonetheless they don't have the same obesity problems like in America.
如何解释这种差异?这之中不仅有遗传的因素,更主要是饮食习惯的问题。虽然法国人也会吃各种各样的"垃圾"食物,如酒,黄油,奶酪,猪肉,盐等,但他们的肥胖问题却不如美国严峻。
American and French diet differ, this is undeniable.  Let's see, in what way:
不可否认,美国和法国的饮食不同。但具体差别在哪?
Portion Sizes | 食量
Americans focus more on quantity than quality and eat bigger portions (encouraging excess calorie intake and hence, weight gain). However, the first rule of French diet is to enjoy everything in moderation (including high-fat foods as well as sweets). French dishes include all kinds of food, in small portions.
美国人更多地关注量而不是质,并且吃的分量更多(鼓励多余的卡路里摄入量,也因此增加了体重)。而在法国,饮食的第一准则就是"适度地享受一切"(包括高脂肪食物和糖果)。法国菜囊括了各种食物,但都分量很小。
Foods Consumption | 食物消耗
Only 10% of American young people have their daily vegetables and fruits recommended intake. By contrast, in France, this percentage is around 40%. Americans, in general, eat daily less vegetables and fruits than French people. Moreover, since a young age, French are used to eat a variety of foods, giving them a different attitude towards food.
只有10%的美国年轻人每日摄入蔬菜和水果。而相比之下,在法国这个百分比是40%左右。一般来说,美国人每天吃的蔬菜和水果都比法国人少。而且,法国人从小就习惯吃各种各样的食物,也因此早早地就对食物形成了和美国人截然不同的态度。
Processed Food | 加工食物
American diet is made of about 70% of processed, frozen, ready-made, prepackaged and fast foods. These kinds of foods are high in calories, saturated fats and, sugars. French diet on the other hand, is based mostly on unprocessed foods prepared at home.
美国的饮食中约70%由加工、冷冻、现成、预先包装和快餐食物组成。这些食物不仅热量高,饱和脂肪和糖的含量也高。法国则恰恰相反,饮食主要是自己在家做的未加工食品。
Alcohol? | 酒精
Americans consume less alcohol than French, however their alcohol-related deaths are higher. Americans drink a lot of beer, however, not as a part of a sit-down meal. French consume around 500 glasses of wine per person every year but they do it normally with a meal and emphasis on taste over amount.   
美国人的饮酒比法国人少,但和酒精相关的死亡人数却更高。美国人嗜酒,尤其是啤酒,但并不将此作为正餐的一部分。而法国人每年每人消费大约500杯葡萄酒,并且通常在用餐时饮用。法国人饮酒的重点是品尝味道,而非大量豪饮。
Obesity problems are issues every country is facing nowadays and, America like other countries are trying to educate people over the importance of a healthy diet. 
Even if France's obesity rates aren't so high, they are not protected from obesity problems now or in the near future. 
肥胖问题是每个国家现在都面临的问题,像其他国家一样,美国正在努力教育人们健康饮食的重要性。
即使法国的肥胖率不高,也不排除在不久的将受到肥胖问题的困扰。
We know that NO NATION IS WITHOUT HEALTH PROBLEMS, and that a specific miracle diet DOESN'T EXIST. So, no matter what country you are from or currently living in, you just have to focus on eating healthy unprocessed foods, balanced meals and smaller or controlled portions!
每个国家都有它的饮食问题,所谓的奇迹饮食方案并不存在。无论你来自哪里,目前在何处生活,只要专注坚持吃健康的未加工食物,维持平衡的饮食,摄入小量或定量的份额,就能保持体重!
Checkout our Create Your Own menu online, with a choice of proteins, healthy fats, complex carbs and fiber to create your own daily balanced healthy meals!
在线浏览并创建您的专属菜单,选择蛋白质、健康脂肪、复合碳水化合物和纤维,打造每日平衡健康膳食!
SOURCES
http://diet.lovetoknow.com/wiki/French_Diet_Vs._American_Diet
http://healthyeating.sfgate.com/american-vs-french-diet-10996.html
.
.
———
Wanna follow a healthy diet? 
想要养成健康的饮食习惯?
Achieve your fitness goals? 
想要实现健身目标?
No time to plan OR cook?
没时间做计划或下厨?
KEEP CALM & Order WHEAT's meal plans!
淡定!你只需要WHEAT膳食计划!
Attention: If you do not know your daily calorie intake to reach your goals, please fill out our form & receive our nutritionist recommendation! 
[find it on our wechat account -> services -> meal plans]
填写膳食计划表,并告诉我们你的需要!
详情查阅微信公众号,点击"服务"-"膳食计划"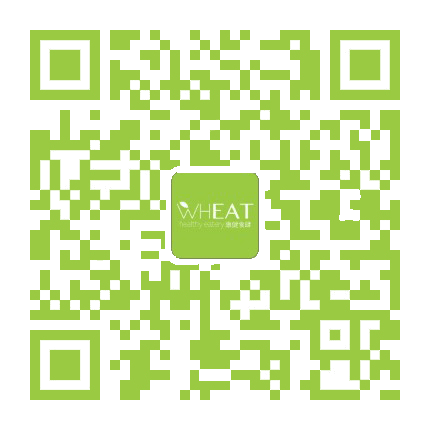 FOLLOW US! 
关注我们!
Facebook: WHEAT | Healthy Eatery
Instragram: wheathealthyeatery
WeChat: Wheat-healthy-eatery 
ORDER YOUR HEALTHY MEALS 
& MEAL PLANS ANYTIME!
Extract QR CODE & ORDER
随时订购专属健康膳食套餐!
识别上方二维码,立即订购!
VISIT US!
 访问门店!
380 Dagu Rd, JingAn, Shanghai
上海静安区大沽路380号
291 Fumin Rd, Xuhui, Shanghai
上海徐汇区富民路291号
Your healthy & environmentally-friendly catering partner:
Office meetings OR social events?  
Corporate rates & packages for your daily office meals? 
健康环保的餐饮?
联系我们,预订社会、企业活动或会议餐饮
WRITE US!
有任何疑问,欢迎通过电子邮件与我们取得联系。
Redefining healthy eating in today's world!
重新定义当今的健康饮食!