Cutting Carbohydrates or Carbs is one of the most controversial nutritional topics.
People searching for culpability to explain their high calorie consumption or obesity will normally blame CARBS. Hence most of people try to avoid them, but why?
碳水化合物或碳水化合物收缩是最具争议的营养话题.
人们习惯把一半的热量摄取、肥胖或2型糖尿病都归罪于碳水化合食物,所以大多数人都尽量对碳水化合物避而远之。
It is important to know, CARBS are EVERYWHERE, even in vegetables! Carbs requirements depend on every individual, but one thing is sure: BAD & GOOD CARBS EXIST! 
虽然碳水化合物的需求取决于个人,但有一件事毋庸置疑:坏的和好的碳水化合物同时存在!
So what do we need to know:
而现在最难的是知道:
Which ones are good?

哪种碳水化合物好?

Which ones are bad?

哪种碳水化合物不好?

How many should you eat?

应该吃多少?

When should you eat them?

什么时候吃?
So let's start with a brief introduction to what are CARBS.
Carbohydrates are a part of the 3 macronutrients which compose any diet, the other two being Fats and Proteins. We consider 3 mains components in Carbs: Sugars, Starches and Fibers. 
Why are carbs important & what role do they play? 
Carbs are in fact, very important, playing the role to provide your body with the primary source of energy.  When you eat Carbs, you produce an hormone called insulin. This one enables you to digest starches and sugars in addition to make your body converts them into glucose (providing energy).
碳水化合物是三大营养要素之一,和脂肪、蛋白质共同组成了我们的饮食。它们扮演着重要角色,为身体提供主要能量来源。我们需要关注的,是碳水化合物中的3种主要成分:糖、淀粉和纤维。
We can split carbs into two major groups: 
我们也称之为:
SIMPLE CARBS: composed by easy to digest & basic sugars (they can be natural: fruits, milk – or processed: candies, soda, baked goods, etc…). Not so good for you they are broken easily so they give you an energy-high quickly, however making your feel tired soon after. 
简单碳水化合物:由易消化的基本糖分组成(它们可以是天然,如水果、牛奶,也可以是加工的,如糖果、苏打、烘焙食品)。
AND | 和
COMPLEX CARBS: contains longer chains of sugar molecules (whole grains, vegetables…). Very good for you, since they take longer to break they provide you with energy for longer periods of time.
复合碳水化合物:含有较长的糖分子链(如全谷物,蔬菜…)
Some of them are truly bad and some truly good! To know exactly how to choose them you can follow this tip: The higher in sugar it is; and the lower in minerals, vitamins and fiber it is; the worse it for you.
以上两种碳水化合物中,有些真的很糟糕,而有些确实不错!要确切地知道如何选择它们,就要遵循以下步骤:糖含量越高,矿物质、维生素和纤维含量越低,就越糟糕!
Here some tips to help you distinguish them:
这里有一些技巧可以帮助你区分它们:
Of course, taking in moderation bad carbs will not kill your diet!
当然,摄入适量的碳水化合物并不会影响你的健康饮食!
But, how many should we eat? 但是,我们应该吃多少呢?
Of course, according to your age, sex, activity level and health your carbs requirements will be different. In general, from our daily calories intake, 45% to 65% have to come from Carbs.  For exemple, if you eat 2000 calories per day between 225g to 235g have to be Carbs.
根据你的年龄,性别,活动水平和健康不同,碳水化合物要求也会有所不同。 从我们日常的卡路里摄入量来看,一般45%~65%的卡路里来自碳水化合物。 例如,你每天摄入2000卡路里,那么其中225克~235克是碳水化合物。
And, finally when should we eat them? 最后,什么时候该吃碳水化合物?
3 times are proof to be the best times for eating Carbs. The morning, right after you wake up; one hour before your workout and, after your workout.
研究证明,碳水化合物摄入的三次最佳时机分别为: 早上醒来后, 锻炼一小时之前和锻炼后。
Carbs are as people, good and bad, you cannot decide to avoid them entirely BUT you have the power to choose them!
碳水化合物就像是人,好的和坏的都有,你无法完全避开它们,但是你有能力选择!
SOURCES
https://www.pritikin.com/your-health/healthy-living/eating-right/603-real-food-vs-processed-whats-in-your-carbs.
htmlhttp://diet.lovetoknow.com/wiki/List_of_Good_Carbs_and_Bad_Carbs
…
———
Wanna follow a healthy diet? 
想要养成健康的饮食习惯?
Achieve your fitness goals? 
想要实现健身目标?
No time to plan OR cook?
没时间做计划或下厨?
KEEP CALM & Order WHEAT's meal plans!
淡定!你只需要WHEAT膳食计划!
Attention: If you do not know your daily calorie intake to reach your goals, please fill out our form & receive our nutritionist recommendation! 
[find it on our wechat account -> services -> meal plans]
填写膳食计划表,并告诉我们你的需要!
详情查阅微信公众号,点击"服务"-"膳食计划"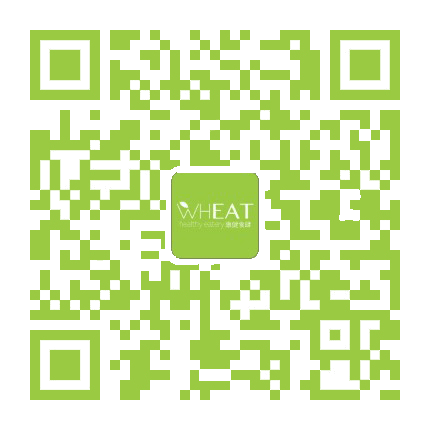 FOLLOW US! 
关注我们!
Facebook: WHEAT | Healthy Eatery
Instragram: wheathealthyeatery
WeChat: Wheat-healthy-eatery 
ORDER YOUR HEALTHY MEALS 
& MEAL PLANS ANYTIME!
Extract QR CODE & ORDER
随时订购专属健康膳食套餐!
识别上方二维码,立即订购!
VISIT US!
 访问门店!
380 Dagu Rd, JingAn, Shanghai
上海静安区大沽路380号
291 Fumin Rd, Xuhui, Shanghai
上海徐汇区富民路291号
Your healthy & environmentally-friendly catering partner:
Office meetings OR social events?  
Corporate rates & packages for your daily office meals? 
健康环保的餐饮?
联系我们,预订社会、企业活动或会议餐饮
WRITE US!
有任何疑问,欢迎通过电子邮件与我们取得联系。
Redefining healthy eating in today's world!
重新定义当今的健康饮食!