Dance can improve your healthy lifestyle. Studies show that dance have the benefits of others exercice forms. 
Here top 4 benefits of dancing that will encourage you to try it!
Reduce Stress & Depression
The more you dance the more your stress and depression will be gone. The dance can raise our endorphin levels and improve the harmony between our body and our mind, that make us feeling good!
Boost Memory
I'm not joking! its true. Dancing boost your memory and prevent some diseases as dementia. 
How does this happens? Simple: by remembering the steps & dance patterns, we increase our mental exercice that keep our mind young and in alert.
Stay Young 
Dance help us stay young by improving our heart health witch retard the raging process, improve our cardiovascular system and increase our lung capacity. 
It's also help prevent and treat the osteoporosis for men and women as well as arthritis.
Lose Weight
YES, dancing can help you losing weight. 
Because dance is fun and sociable, you will enjoy it. It's will be easy for you to go to dance classes and you will introduce unconsciously regular exercice into your weekly schedule. 
This will make you burn calorie and increase your energy.
Encouraging & motivating right? SO WHAT ARE YOU WAITING FOR? Enter to a class and let the music control your body!
Enjoy special offers with WHEAT dance studio partnership:
STEP UP DANCE
Step up dance studio is dedicating to make you enjoy the dynamic of your body and feel the music. 
With their 20 years experienced Chinese as well foreigners teachers, you can enjoy they various dancing classes in difference style. 
You can be a beginner or an experienced, loving jazz funk, hiphop, Zumba, urban or contemporary dances, be sure to find your happiness with them.
Adress: 延安中路 596 207 室 (近石门一路) 
             Room 207, 596 Yan'an Zhong Lu
Phone: 2195 1356
Enjoy dancing with WHEAT's dance partners!
SOURCES
https://www.betterhealth.vic.gov.au/health/healthyliving/dance-health-benefits
http://www.dancescape.com/fitness-health-benefits-of-dancing
.
.
———
Wanna follow a healthy diet? 
想要养成健康的饮食习惯?
Achieve your fitness goals? 
想要实现健身目标?
No time to plan OR cook?
没时间做计划或下厨?
KEEP CALM & Order WHEAT's meal plans!
淡定!你只需要WHEAT膳食计划!
Attention: If you do not know your daily calorie intake to reach your goals, please fill out our form & receive our nutritionist recommendation! 
[find it on our wechat account -> services -> meal plans]
填写膳食计划表,并告诉我们你的需要!
详情查阅微信公众号,点击"服务"-"膳食计划"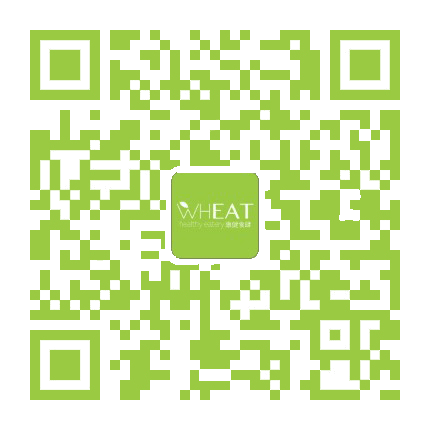 FOLLOW US! 
关注我们!
Facebook: WHEAT | Healthy Eatery
Instragram: wheathealthyeatery
WeChat: Wheat-healthy-eatery 
ORDER YOUR HEALTHY MEALS 
& MEAL PLANS ANYTIME!
Extract QR CODE & ORDER
随时订购专属健康膳食套餐!
识别上方二维码,立即订购!
VISIT US!
 访问门店!
380 Dagu Rd, JingAn, Shanghai
上海静安区大沽路380号
291 Fumin Rd, Xuhui, Shanghai
上海徐汇区富民路291号
Your healthy & environmentally-friendly catering partner:
Office meetings OR social events?  
Corporate rates & packages for your daily office meals? 
健康环保的餐饮?
联系我们,预订社会、企业活动或会议餐饮
WRITE US!
有任何疑问,欢迎通过电子邮件与我们取得联系。
Redefining healthy eating in today's world!
重新定义当今的健康饮食!