If I ask you about the best way to lose weight for sure, most of us will think "eat less food"! Right? If slashing 500 daily intake calories is good, cutting 1000 has to be twice better: NOT AT ALL! 
如果要问减肥的最佳方法,大多数人恐怕都会认为"少吃"最有效。如果每天减少500卡路里的摄入,当然好;但每天减少1000卡的摄入,是否会效果加倍呢?并不是!
Cutting too many calories will not work with weight loss because consuming too few calories will damage our metabolism. And, we wouldn't want to suffer from cravings and fall into under or over eating cycles, Right?
减少太多卡路里对减肥并没有太大帮助,因为卡路里摄入过低会损害你的新陈代谢。我们绝不想忍受对食物渴望的痛苦,并陷入过度节食或暴饮暴食的恶性循环。
Plus losing weight should be about progress not suffering. So what if in order to lose weight, you need to eat more? However, lets not get confused, eating more chips or cookies will not cut the belly fat. 
而且减肥应该是一种进步,而不是折磨。所以如果为了减肥,你需要多吃,该怎么做呢?别搞错了,吃更多薯片或饼干并不会让你腹部的赘肉少掉半分。
Here, some tips on HOW to eat more: 
跟着这些小贴士,越吃越瘦:
Breakfast: The Key | 早餐:关键所在
Start your day with a well-balanced breakfast (lean protein, grains & fruits or veggies). This will help control your appetite all day. Don't forget breakfast can lead to a successful maintenance of weight loss.
以均衡的早餐开始你的一天(精益蛋白,谷物、水果或蔬菜)。这将有助于控制你一整天的食欲。别忘了早餐会决定你是否能够维持减肥成果哦.
Snacking: Essential | 零食:必不可少
Snacks will prevent a late afternoon crash and over eating at mealtime. Of course they have to be consumed in small amounts so, keep some healthy high calorie snacks (nuts, dried fruit) with you at all times. OR simply order your weekly Wheat's snacks & enjoy!
零食可以防止你在傍晚时分"前功尽弃,也可以防止你在正餐时吃的过量。当然,零食必须控制量,所以随身准备一些健康的高卡路里零食,比如坚果、干果;或直接订购每周Wheat零食精选.
The Volume: Inflate it | 食量:增加食量
When we talk about food volume, we don't mean massive amounts of the wrong foods (eg. simple carbs, trans fats, etc…). When it comes to weight loss, think of quality as well as quantity. So, eating more is eating the right kinds of foods first and then, eating a lot of them.
当我们说到食量的时候,并不是指吃大量"错误"的食物,比如简单碳水化合物, 反式脂肪,等等。减肥时,食物的质和量同样重要。所以,吃的多首先要找到"正确"的食物,然后多吃。
Hungry during the night? 晚上饿了?别不好意思!
Don't be ashamed, night time snacking won't sabotage weight loss. It's just a nasty rumour. Eating some healthy snacks will help you sleep easily. And a better night's sleep can help your body regulate hunger hormones.  
夜间零食并不会破坏你的减肥大业。晚上吃零食会长胖不过是个讨厌的谣言。吃一些健康的零食能帮助你轻松入睡,而优质的睡眠能够帮助你的身体调节饥饿激素。
*WHEAT'S TIP: If you are hungry at an unusual time, drink water and wait 10 minutes. sometimes, we confuse dehydration with hunger.
 * WHEAT小贴士: 如果你在"非正常"时间饿了,先喝水,等10分钟再看是不是真的饿了:。有时,我们会把脱水错当成饥饿。
I can easily understand weight loss & healthy easy isn't as easy. To be totally involved you need strong motivation. But, REMEMBER you can always ask help from Wheat, your cosmopolitan healthy eatery, to help you reach your goals! For more click here!
减肥不易,我们懂!全情投入,需要动力十足!但记住,Wheat会一直做你的全球健康餐饮管家,帮助你达成目标。点击,获取更多!
SOURCES
 https://healthyeater.com/eat-to-lose-weight
.
———
Wanna follow a healthy diet? 
想要养成健康的饮食习惯?
Achieve your fitness goals? 
想要实现健身目标?
No time to plan OR cook?
没时间做计划或下厨?
KEEP CALM & Order WHEAT's meal plans!
淡定!你只需要WHEAT膳食计划!
Attention: If you do not know your daily calorie intake to reach your goals, please fill out our form & receive our nutritionist recommendation! 
[find it on our wechat account -> services -> meal plans]
填写膳食计划表,并告诉我们你的需要!
详情查阅微信公众号,点击"服务"-"膳食计划"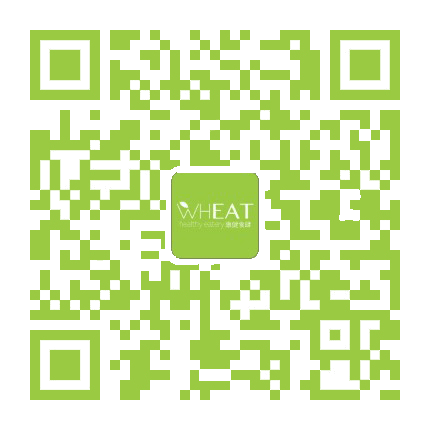 FOLLOW US! 
关注我们!
Facebook: WHEAT | Healthy Eatery
Instragram: wheathealthyeatery
WeChat: Wheat-healthy-eatery 
ORDER YOUR HEALTHY MEALS 
& MEAL PLANS ANYTIME!
Extract QR CODE & ORDER
随时订购专属健康膳食套餐!
识别上方二维码,立即订购!
VISIT US!
 访问门店!
380 Dagu Rd, JingAn, Shanghai
上海静安区大沽路380号
291 Fumin Rd, Xuhui, Shanghai
上海徐汇区富民路291号
Your healthy & environmentally-friendly catering partner:
Office meetings OR social events?  
Corporate rates & packages for your daily office meals? 
健康环保的餐饮?
联系我们,预订社会、企业活动或会议餐饮
WRITE US!
有任何疑问,欢迎通过电子邮件与我们取得联系。
Redefining healthy eating in today's world!
重新定义当今的健康饮食!