Think about this question: Is it relevant to have financial and personal success if you don't have a good health? During how many years do you think you can enjoy your success if you suffer from health problem or disease? Good questions, right?
考虑一下这个问题:如果您身体不够健康,会不会影响到您的物质财富和个人成功?如果您遭受健康问题甚至罹患癌症,您觉得您还有多少时间去享受您的成功呢?这是个好问题,对吧?
Health is not something anybody can have for granted; and wealth means absolutely nothing without good health. Exercise & healthy eating are major factors of a healthy lifestyle.
任何人都不能把健康当作是理所当然的事情。失去了健康,财富也一无是处。坚持锻炼、均衡饮食是健康生活的要素。
More and more people, specially wealthy people become more health conscious and focus on the importance of having great if not, the best health. Health and an active lifestyle are now considered as the most important and powerful ways to express education, social status, affluence and style. While this is a well established dynamic in North America & Europe, it is now also rapidly spreading into Asia. This trend, here in China, is even encouraged by the government which makes considerable investment in these fields.
越来越多的人更加注重健康,对拥有一个最佳健康状态的重要性更为关注,尤其是富裕人群。如今,人们把健康和积极的生活方式视作最为重要也最为有效的方式,展现其受到的良好教育,凸显社会地位、富足程度以及风格。在北美和欧洲,这种理念已经发展成熟,动力十足,如今它在亚洲也迅速传播开来,在中国甚至得到了政府的鼓励,为与健康相关的产业赢得了大量投资。
So how are things HERE changing? We can observe already some changes. 
那么我们本地的情况又如何呢?我们已经观察到了一些变化。
87% of Chinese consumers now drink to plant-based drinks. 

如今,87%的中国消费者饮用植物性饮料。

Consumption of coconut water grew by 30% over the last year. 

椰子水的消费量比去年增长了30%。

Even in the alcohol field, Chinese consumers privilege beers with health benefits as organic beers as opposed to others. 

甚至在酒类产业上,中国消费者也偏爱有机啤酒等含有对健康有益成分的啤酒,而非其他产品。

Also, 81% of Chinese consumers now read the nutritional information on food packaging.

此外,现在有81%的中国消费者会阅读食品包装上的营养成分信息。
China's growing appetite for healthy and natural products over the last decade has come as a result of rising incomes and increasing awareness about wholesome living.
十年来,随着中国消费者收入的逐步增加,对健康生活的意识不断增强,中国对于健康自然产品的需求也日益上升。
Health has become the new Wealth, a wealth which cannot be count in money but in extra years of enjoying  life. Choose the right food for your body and stay active!
健康已经成为新的财富,无法用金钱衡量,但却赋予您更长的寿命,去享受生活。为了您的身体,正确挑选食物,保持积极的心态!
WHEAT TUNA NICOISE SALAD | 69RMB | 353kcal | 29 PT | 21 CB | 17 FT
吞拿鱼小麦尼斯沙拉| 69元| 353千卡 | 29 PT | 21 CB | 17 FT
Every Tuesday only 48RMB!  
每周二特价仅48元!
At any location & on delivery + FREE delivery with orders of 200RMB+.
每笔外卖订单满200元免配送费,配送范围不限。
Check Wheat's Website and visit us at any of our locations 380 Dagu Rd & 291 Fumin to enjoy healthy foods, drinks, wines & cocktails!
请访问Wheat's Website网站,前往大沽路380号或富民路291号,在我们的门店享用健康食品及酒水!与我们取得联系,获取健身福利及营养咨询。
Get in touch to enjoy fitness partner benefits & inquire for a nutritional consultation.
与我们取得联系,获取健身福利及营养咨询。
SOURCES
https://www.motivationalmemo.com/health-new-wealth/
http://www.evercorewealthmanagement.com/luxury-industry-health-is-the-new-wealth/
http://www.huffingtonpost.com/pamela-levin/long-life_b_3740997.html
https://s-media-cache-ak0.pinimg.com/originals/05/21/8b/05218bd65adc22215f66d3160da3cc1a.png
http://www.chinadaily.com.cn/opinion/images/attachement/png/site1/20170815/00221917a33e1afc763f05.png
https://i.pinimg.com/736x/6a/77/ea/6a77ea1e2e90d765a870c3ed26f5ea3f–healthy-bodies-fitnessmotivation.jpg
…
———
Wanna follow a healthy diet? 
想要养成健康的饮食习惯?
Achieve your fitness goals? 
想要实现健身目标?
No time to plan OR cook?
没时间做计划或下厨?
KEEP CALM & Order WHEAT's meal plans!
淡定!你只需要WHEAT膳食计划!
Attention: If you do not know your daily calorie intake to reach your goals, please fill out our form & receive our nutritionist recommendation! 
[find it on our wechat account -> services -> meal plans]
填写膳食计划表,并告诉我们你的需要!
详情查阅微信公众号,点击"服务"-"膳食计划"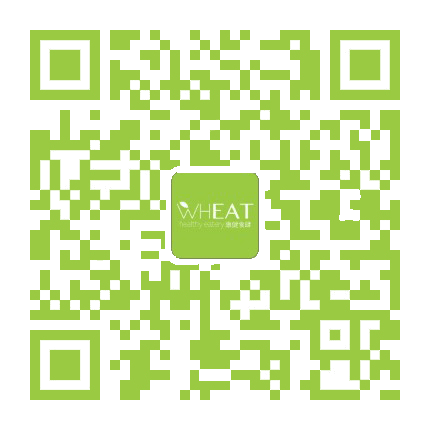 FOLLOW US! 
关注我们!
Facebook: WHEAT | Healthy Eatery
Instragram: wheathealthyeatery
WeChat: Wheat-healthy-eatery 
ORDER YOUR HEALTHY MEALS 
& MEAL PLANS ANYTIME!
Extract QR CODE & ORDER
随时订购专属健康膳食套餐!
识别上方二维码,立即订购!
VISIT US!
 访问门店!
380 Dagu Rd, JingAn, Shanghai
上海静安区大沽路380号
291 Fumin Rd, Xuhui, Shanghai
上海徐汇区富民路291号
Your healthy & environmentally-friendly catering partner:
Office meetings OR social events?  
Corporate rates & packages for your daily office meals? 
健康环保的餐饮?
联系我们,预订社会、企业活动或会议餐饮
WRITE US!
有任何疑问,欢迎通过电子邮件与我们取得联系。
Redefining healthy eating in today's world!
重新定义当今的健康饮食!