Because of the society, many people believe healthy eating goes hand-in-hand with STRICT diet and thus is boring, flavourless and  constraining. Why?
Forget about strict diet, below a clear idea of what healthy eating is and not :
Eating healthy helps control weight
FALSE. When it comes to losing weight, the only tried and true way to lose weight is to burn more calories than you consume each day. But don't be discouraged, if you EAT HEALTHY FOODS, you will be eating foods that are healthier sources of calories and foods that contribute to a healthier body and body weight.
Eat in moderation
TRUE. A base of healthy eating is moderation (I didn't say deprivation: moderation is simply the avoidance of excess). Consuming food your body DOES NOT need or want, such as excess sugar and fat is an example of excess. 
*WHEAT'S TIP: use the 80/20 rule! 80% of the time eat healthy & unprocessed foods and the remaining 20% you can have less-healthy foods.
Drinking only diet soda
FALSE. Zero-calories soft drinks and diet coca claim to be weight-loss-friendly but, some studies denied this and suggesting they may lead to increased appetite, heart problem and weight gain.
Protein bars, my friends!
False. Don't overly on them. Even if they are high-protein and low-sugar content, they are made through the use of artificial sweeteners or sugar alcohols (bad for the health). Instead use homemade protein bites like Wheats'one (only 178 Kcal, 3 prt, 18 crb and 2 ft).
Finding your balance & allow variety
TRUE. Typical healthy balance includes vegetables, fruits, grains, dairy and none-dairy proteins. No need to eat them all at the same time every day, but you should include them in your daily meals. Eating a variety of foods coming from each food group will enable you to get a wide variety of nutrients and also helps prevent boredom.
Skipping meals, what a good idea!
FALSE. People think skipping meals will cut down the calorie intake. Missing meals, especially breakfast, deprives the body of essential nutrients witch brings poor concentration, irritability and others. Instead of skipping meals, we should be focusing on having small meals in order to avoid food obsession and always having a big glass of water before and after every meal!
Think about what you want to eat
TRUE. It's important to eat what gives you pleasure. So, take your time to consider and evaluate your meal options. After that, you can easily choose what foods would best meet your needs and satisfy your hunger level. 
So what does healthy eating go hand-in-hand with?
Enjoyment, feeling good, improving health, having more energy and, stabilising your mood!
Hard to do it? do as Catalina does, and ask WHEAT for help, your cosmopolitan healthy eatery, with the aim to help you have and maintain a healthy eating lifestyle without giving up the pleasure of eating delicious food. You can receive your meal plan daily according to your goals. Click here to learn more. 
* If you have doubts about the meaning of a diet, click to remember WHAT IS REALLY A DIET.
SOURCES
http:/www.berkeleywellness.com/healthy-eating/food/slideshow/14-keys-healthy-diet
http:/www.nhs.uk/livewell/healthy-eating/Pages/Healthyeating.aspx http:/www.rd.com/health/diet-weight-loss/diet-isnt-working/
https://www.thedailymeal.com/healthy-eating/10-worst-healthy-habits-you-have-slideshow 
———
Wanna follow a healthy diet? 
想要养成健康的饮食习惯?
Achieve your fitness goals? 
想要实现健身目标?
No time to plan OR cook?
没时间做计划或下厨?
KEEP CALM & Order WHEAT's meal plans!
淡定!你只需要WHEAT膳食计划!
Attention: If you do not know your daily calorie intake to reach your goals, please fill out our form & receive our nutritionist recommendation! 
[find it on our wechat account -> services -> meal plans]
填写膳食计划表,并告诉我们你的需要!
详情查阅微信公众号,点击"服务"-"膳食计划"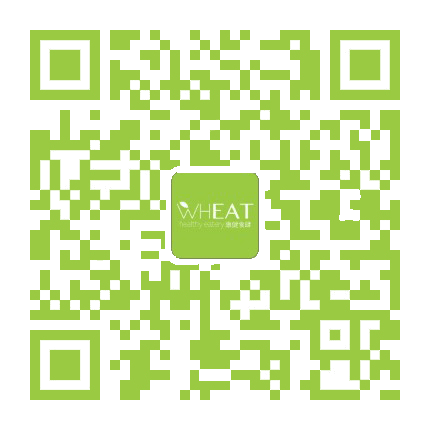 FOLLOW US! 
关注我们!
Facebook: WHEAT | Healthy Eatery
Instragram: wheathealthyeatery
WeChat: Wheat-healthy-eatery 
ORDER YOUR HEALTHY MEALS 
& MEAL PLANS ANYTIME!
Extract QR CODE & ORDER
随时订购专属健康膳食套餐!
识别上方二维码,立即订购!
VISIT US!
 访问门店!
380 Dagu Rd, JingAn, Shanghai
上海静安区大沽路380号
291 Fumin Rd, Xuhui, Shanghai
上海徐汇区富民路291号
Your healthy & environmentally-friendly catering partner:
Office meetings OR social events?  
Corporate rates & packages for your daily office meals? 
健康环保的餐饮?
联系我们,预订社会、企业活动或会议餐饮
WRITE US!
有任何疑问,欢迎通过电子邮件与我们取得联系。
Redefining healthy eating in today's world!
重新定义当今的健康饮食!