Meal planning: One of the easiest way to eat healthy all by yourself!
膳食规划:一个最简单的方法,让自己吃得健康!
Do you know how to simply save money & time, eat healthy, have less stress and live longer at the same time? Let me tell you a secret: meal planning is the key!
Meal planning is an essential part of a healthy diet. If you're already a pro at meal planning, consider these tips as a refresher.
你知道如何简单地省钱省时,吃得健康,又同时减轻压力,活得更久吗?告诉你个秘密:膳食规划是关键!
膳食规划是健康饮食的重要组成部分。如果你已经是膳食规划专家了,不妨也一起复习一下这些tips,温故知新吧~
If you are new in this lifestyle, I recommended you to take some time and try it out! So 'what is exactly meal planning and how to do it?' will certainly be your next question. Right? Let's have a look at that: What's for dinner? This is the question meal planning will be answering for you!
如果你刚开始熟悉这种生活方式,我们强烈建议你花些时间,跟着一起做。你一定想知道,什么是真正的膳食规划,该怎么做呢?一起来了解一下吧:晚饭吃什么?膳食规划告诉你!
So let's get started:
开始吧:
1) Research & select | 研究与挑选
Maybe on Friday or when you have moment, sit down with a notebook, and start checking healthy recipes. [You can research online or use a healthy recipe book.]. Select them based on your needs & wishes and, write down all your favourite meals for an entire day (*Wheat's Tip: at least 3 breakfasts, 3 snacks, 4-5 lunches & 4-5 dinners). 
在星期五或当你有空的时候,不如坐下来,拿出笔记本,找一些健康食谱。你可以上网搜索,或查阅健康食谱书籍。然后根据自己的需求和愿望选择相应内容,并写下你喜欢的所有膳食计划。(Wheat小贴士:至少记录下三种早餐食谱,三种零食,4-5种早餐食谱和4-5种晚餐食谱。)
P.S.: If you have kids, you can let them be involved in this first step. That will help them be interested in healthy foods and more willing to try them.
P.S.: 如果你有孩子,也可以让他们一起参与规划的第一步。这将有助于培养孩子对健康食物的兴趣,让他们更愿意尝试。
2) Plan it | 开始计划
Select which meals you will have for each day of the week and when.
选择一周中每天的餐食内容和就餐时间。
Adapt it to your lifestyle, for example, do something: 
根据你的生活方式作出调整,比如:
enjoyable on Monday to well start the week

星期一享受美食,愉快地开启一周

quick on Tuesday if you have some fitness classes

星期二讲究"快",下班后能及时去上健身课程

for takeout on Wednesday if you have a late business meeting

星期三用外卖解决,以防商务会议拖到较晚

….
Now, put your meal list into a plan or weekly calendar, and keep it somewhere where you can easily keep on eye on it.
把你的膳食计划添加到行事历中,并放在随手可见的地方
You can then concentrate on your shopping list, simply prepare your list based on the meals recipes.
然后根据它调整你的购物清单,准备膳食食谱
3) Shopping! 购物!
No need to waste food. Before finalizing your list, take a look in your fridge or cupboard to check if you don't already have some ingredients. 
制定新的计划并不意味着要浪费现有的食物。在敲定购物清单前,记得先看看你的冰箱或橱柜里还有什么食材。
4) Prepare & cook | 准备、彭仍
Some studies prove that cooking healthy foods at home five days a week could add 10 years to your life. Motivating right? Moreover, that will definitively make you reduce calories, unwanted fats and eat more vegetables and fruits.
一些研究证明,每周在家做饭五天,能够增加10年的寿命。是不是听起来很振奋人心?此外,这么做还能帮助你减少热量、垃圾脂肪的摄入,增加蔬菜和水果的摄入。
If you don't have time to grocery shop & cook every day – cook in advance & store properly. You can also add some of Wheat's MEAL PLANS to your schedule, you can choose from only one or several days a week and from 3 – 4 meals/day. This will help keep you on track & make life easier for you – that's why we are here!
如果你没有时间去买食材,或不能每天做饭,可以提前做好下一日的饭菜或储存一些食材。你也可以将Wheat膳食计划加入到你的日程中,忙的时候,直接挑选一日或多日膳食内容。这将帮助你保持健康状态,生活地更轻松——这也是我们存在的理由!
*WHEAT's TIP: Add some no-cook recipes to your meal plan as healthy snacks or salads, this will make you gain time while eating healthy. 在你的膳食计划中加入一些无需烹饪的食谱,比如健康的零食或沙拉,这将让你在坚持健康饮食的同时,获得更多时间。
So if even after these tips, you simply have no time to research, plan and do grocery shopping and cooking every day or several times a day, DISCOVER WHEAT's MEAL PLANS!
如果你对健康膳食还不够了解,或无暇研究、制定计划、买菜做饭,不妨登录Wheat膳食计划发现更多内容!
Is not a hot news if I told you to have a healthy lifestyle you have to combine healthy eating, fitness and wellness activities. So, in your meal planning, you can also add some of your fitness an wellness classes. 
拥有健康的生活方式需要结合健康饮食和运动健身,这已是老生常谈。所以,别忘了在膳食规划中,加入一些健身运动的内容。
.
.
———
Wanna follow a healthy diet? 
想要养成健康的饮食习惯?
Achieve your fitness goals? 
想要实现健身目标?
No time to plan OR cook?
没时间做计划或下厨?
KEEP CALM & Order WHEAT's meal plans!
淡定!你只需要WHEAT膳食计划!
Attention: If you do not know your daily calorie intake to reach your goals, please fill out our form & receive our nutritionist recommendation! 
[find it on our wechat account -> services -> meal plans]
填写膳食计划表,并告诉我们你的需要!
详情查阅微信公众号,点击"服务"-"膳食计划"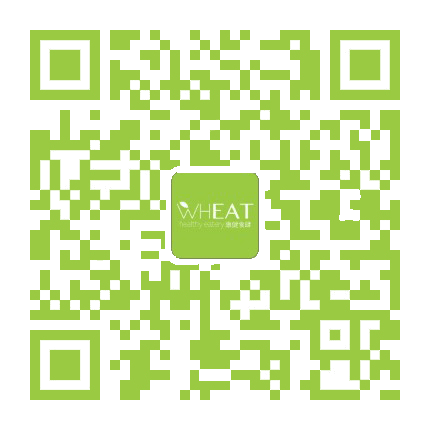 FOLLOW US! 
关注我们!
Facebook: WHEAT | Healthy Eatery
Instragram: wheathealthyeatery
WeChat: Wheat-healthy-eatery 
ORDER YOUR HEALTHY MEALS 
& MEAL PLANS ANYTIME!
Extract QR CODE & ORDER
随时订购专属健康膳食套餐!
识别上方二维码,立即订购!
VISIT US!
 访问门店!
380 Dagu Rd, JingAn, Shanghai
上海静安区大沽路380号
291 Fumin Rd, Xuhui, Shanghai
上海徐汇区富民路291号
Your healthy & environmentally-friendly catering partner:
Office meetings OR social events?  
Corporate rates & packages for your daily office meals? 
健康环保的餐饮?
联系我们,预订社会、企业活动或会议餐饮
WRITE US!
有任何疑问,欢迎通过电子邮件与我们取得联系。
Redefining healthy eating in today's world!
重新定义当今的健康饮食!