With the post summer challenge on going we decide to reach out one of our meal plan lover, Jay Jay. She talks about her journey as a super-toned healthy eater.
夏日健康挑战还在如火如荼地紧张进行,让我们来听听其中一位参与者JayJay的心声吧!她将向大家透露如何成为"超级乐活家"的小秘诀。
Hi, I am JayJay and I am a single mother. Now I am 35 years old, though I feel that I am still 25, hahahaha… I've work for Summergate, one of the largest wine importers nationwide, for more than nine years as National Event & Design Manager.

 大家好!我叫JayJay,是个单亲妈妈,今年35岁,是的,35岁,但我还总觉得自己仍然二十出头,青春常驻!哈哈哈哈哈……我为全国最大葡萄酒进口商之一的夏美 (Summergate) 葡萄酒公司工作,担任全国活动策划和设计经理,近10年的职场经验,让我在美食圈儿也算小有名气。

What made you start this meal plan and what are your plans for it? 
你当初为什么会想到来参与我们本次的"膳食计划外送"活动呢?

Jay Jay
WHEAT's foods are just so delicious. Healthy can be also tasty. And I like a lot of their concept, each food has the number of calories. So I will not "accidently" over eat. As I know they work with some quality wellness brands such as Gre3n, so I'm very confident of the quality of their food.
 WHEAT 的美食实在是丰盛、美味而健康。我本人非常赞同他们的理念,每一款菜肴、每一种食材都明确了我将摄入的卡路里量,有助于控制体重,不会不小心吃太多。也正因WHEAT与椰子水品牌Gre3n等一些知名养生健康品牌都有广泛合作,我非常赞同并信任其产品的品质以及理念。

Did you see changes in your body? If yes, what did you see? Do you feel better?      
你觉得参与了本次活动,你的身体状况发生了哪些改变呢?是不是觉得精力特别充沛?
.
Jay Jay
Yes of course! First of all, the meal plan saved me A lots of time! I have full time job, also work out a lot, I have a daughter need to look after. With their meal plan, saves me a lot of time in the kitchen. I love cooking very much, so I can focus on what I'm doing in the weekdays by the help from WHEAT, have my kitchen fun in the weekend. I'm very into healthy cooking. I don't look like my age, all because healthy eating and I have regular workout routine.
那当然啦!首先,WHEAT的"膳食计划外送"省时省力,作为全职妈妈,我平常工作就很繁忙,还要抽空照顾女儿,外送活动真的大大节省了我本该花在厨房的时间。尽管我也很喜欢研究食谱,亲自下厨,但有了WHEAT的帮助,我便更能在周末专注于提升我与女儿的饮食质量,也能更放松地与她享受亲子时光。我个人对于健康饮食料理很有兴趣,而且也有规律地坚持锻炼身体,保持活力,这也是我能保持童颜的诀窍吧。 

What is your favorite dish in WHEAT meal plan?
WHEAT "膳食计划外送"活动中,你最钟意哪款菜肴呢?
.
Jay Jay
I love the Sweet Potato Pancakes. Taste very special also because I love everything made with cinnamon. I also love the chocolate muffin. One muffin from WHEAT only 115 calories. Cause they use 70% cacao & coconut oil instead of butter, I can feel less guilty and enjoy my dessert. 
我特别喜欢WHEAT的红薯煎饼,口味相当独特,一切以肉桂粉为原料的美味我都情有独钟。当然,巧克力松饼也很棒,一块巧克力松饼仅含115卡路里,因为WHEAT 采用70%的可可和椰子油,而非我们常见的黄油。美味与健康一举两得,我就能毫无负罪感地尽享美食啦!

What would you suggest to other people to do to have a healthy life?
在自身提倡健康生活方式的同时,你也能给大家送上一些日常小贴士吗?
.

Jay Jay
Eat healthy, work out regularly and get enough sleep. I only eat hot pot maybe 2-3 times a year. Very less street food, cause they are normally very salty or oily. I work out about 5 times a week feel happy every day, I think it's because of the dopamine and the metabolism. Keeps me look young and full of energy.
 吃地健康,还要多运动健身,保持合理睡眠。比如我一年只吃两到三次火锅,多油多盐的街头小吃也很少入口。另外,每个星期我都会坚持健身五次,运动加速身体新陈代谢,体内所分泌的多巴胺令我心情愉悦,也有助于肌肤光彩焕发,令身体由内而外闪耀自信而充满活力。
.
.
———
Wanna follow a healthy diet? 
想要养成健康的饮食习惯?
Achieve your fitness goals? 
想要实现健身目标?
No time to plan OR cook?
没时间做计划或下厨?
KEEP CALM & Order WHEAT's meal plans!
淡定!你只需要WHEAT膳食计划!
Attention: If you do not know your daily calorie intake to reach your goals, please fill out our form & receive our nutritionist recommendation! 
[find it on our wechat account -> services -> meal plans]
填写膳食计划表,并告诉我们你的需要!
详情查阅微信公众号,点击"服务"-"膳食计划"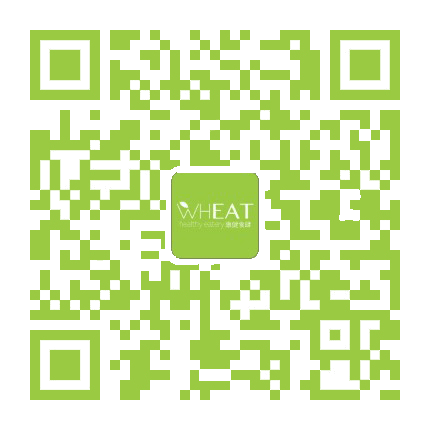 FOLLOW US! 
关注我们!
Facebook: WHEAT | Healthy Eatery
Instragram: wheathealthyeatery
WeChat: Wheat-healthy-eatery 
ORDER YOUR HEALTHY MEALS 
& MEAL PLANS ANYTIME!
Extract QR CODE & ORDER
随时订购专属健康膳食套餐!
识别上方二维码,立即订购!
VISIT US!
 访问门店!
380 Dagu Rd, JingAn, Shanghai
上海静安区大沽路380号
291 Fumin Rd, Xuhui, Shanghai
上海徐汇区富民路291号
Your healthy & environmentally-friendly catering partner:
Office meetings OR social events?  
Corporate rates & packages for your daily office meals? 
健康环保的餐饮?
联系我们,预订社会、企业活动或会议餐饮
WRITE US!
有任何疑问,欢迎通过电子邮件与我们取得联系。
Redefining healthy eating in today's world!
重新定义当今的健康饮食!