Taken as a snack or a dessert, sweets can be a part of a balanced diet. Right, integrating some natural sweets and choosing the good artificial sweeteners can simply improve your diet and lead to happier eating habits. 
作为零食或甜点,甜食可以是均衡膳食的一部分。正确的结合一些天然的甜食和选择好的人造糖精,可以简单的改善你的膳食,让你有更快乐的健康膳食习惯。 
According to a Sarah-Jane Bedwell, a nutrition expert, " everybody should allow themselves a daily treat because there is no reason why a 100 or 200 calorie snack can't fit into a healthy diet". A key part of this tip, are the calories (100-200kcal) or portion size.
据营养专家Sarah-Jane Bedwell 研究, "每个人每天都应给自己一点甜头尝尝,一份健康的膳食中说允许100-200克卡路里的零食的"。关键是 , 是否是100-200克的卡路里,或者分配的量的大小。
Lets look at the following:                                                                                                                                                                                                    
一起来看下以下的这些食物:
Applebees Apple Crisp |  脆皮苹果派
960kcal | 42 Fat | 140 Carbs | 9 Protein
960克卡路里/ 42克脂肪 / 140克碳水化合物 / 9克蛋白质
960Kcal is almost half of the average daily calorie intake for an average woman for healthy weight management. The nutritional content of this treat is relatively low with most of it being carbs and fats. 
960克卡路里对于一个在减脂的普通女性来说几乎是平均每天卡路里摄入量的一半。这个食物的营养成分相对较低,因为其中大部分是碳水化合物和脂肪。
Wheat's Chocolate & Nuts Muffin get it here! 可以吃Wheat巧克力坚果松饼!
115 kcal | 7 Fat | 4 Carb | 9 Protein
115克卡路里 / 7克脂肪 / 4克碳水化合物 / 9克蛋白质
Baked only with healthier subsidies such as coconut oil instead of butter and higher protein content than must desserts due to is chocolate protein powder addition.
用健康的食材来烘焙比如说用椰子油来代替黄油, 因为额外添加的巧克力蛋白粉,所以蛋白质含量也会高于一般的甜点。 
                   Wheat's Tips: If you want a special treat (once a week) with high calorie, earn it by being more active, physically.                                                    Wheat健康小提示: 如果你想要吃到高热量的食物(每周一次),那你需要多做运动来赚取这次机会。
Make healthy choices

| 

做出健康的选择
Choose sweets, deserts or treats that have between 100 to 200 calories with some nutritional benefits.
选择100到200卡路里的有营养功效的食物。 
Go natural |

 

选择天然的
Use fruits as base for your desserts.
选择水果作为打底的甜品。 
Limit the variety of sweets

| 

限制甜食的种类
According to a survey, the greater the variety of food, the more you want to eat, so don't forget in this case, less is better, make a shortlist of your top 3.
根据一项问卷调查,食物的种类选择越多,你就想吃的越多,所以一定要记住,越少越好,选出3种你最想吃的。
Keep the though sweets out

| 

不吃糖
Those that are to hard to control, keep them out of the house; best to go out for these treats or bring them in only for special occasions.
这是特别难控制的,千万不要在家里储存糖果;想吃的时候去外面买一点并吃掉,或者只在特殊场合在家里准备一些。
Make your own 100kcal treats  | 自制只有100卡路里的甜食
Follow the recipe below!  
Need more ideas? Try Wheat's Healthy Sweets.
按照以下的配方来制作!
需要更多的推荐吗?  试试Wheat的健康甜食吧。 
Healthy Chocolate Truffles | 健康的巧克力松露
Calories: 55 each| 55克每个
Preparation: 10 minutes | 准备时间:10分钟
Ingredients | 原料 :
1/2 cup good chocolate chips ( at least 60% of cacao)

1 tbs all natural almond butter (or peanut butter)

1/4 cup fat free Greek Yogurt

For Vegan, substitute Greek Yogurt for your favorite vegan yogurt

1/3 cup good quality unsweetened cacao powder

1-2杯好的巧克力片(至少60%的可可豆)

1汤匙天然杏仁酱(或花生酱) 

1/4杯无脂肪希腊酸奶

对于素食主义人来说, 用希腊酸奶来代替你最喜欢的酸奶

1/3杯无糖的质量好的可可粉
Instructions | 说明 :
Melt chocolate chips in the microwave (at 20 second intervals) or on a double boiler.

While the chocolate is still warm, stir in almond butter and mix until well incorporated.

Carefully fold in greek yogurt, mix well and refrigerate for about 15 minutes, until it starts to harden.

Working with approximately 1 tablespoon at a time, form truffles, roll them in unsweetened cocoa powder and refrigerate until ready to serve.

在微波炉中融化巧克力片(每隔20秒拿出来看以下,以免烤焦)或者在双层蒸锅上融化。 

当巧克力还是热的时候,加入杏仁黄油搅拌直到完全融合。 

小心地倒入希腊酸奶,搅拌均匀,冷藏约15分钟,直到开始凝固。

每次大约需要1汤匙原料来形成松露,滚上无糖的可可粉, 并在冰箱冷藏至可食用。
Enjoy your creamy, chocolate and healthy truffles!
 尽情的享用充满奶油和巧克力的健康松露!
SOURCES
http://mayihavethatrecipe.com/guilt-free-chocolate-truffles/
http://www.webmd.com/diet/features/sweets-treats-healthy-diet#1
https://images4.alphacoders.com/291/291468.jpg
..
———
Wanna follow a healthy diet? 
想要养成健康的饮食习惯?
Achieve your fitness goals? 
想要实现健身目标?
No time to plan OR cook?
没时间做计划或下厨?
KEEP CALM & Order WHEAT's meal plans!
淡定!你只需要WHEAT膳食计划!
Attention: If you do not know your daily calorie intake to reach your goals, please fill out our form & receive our nutritionist recommendation! 
[find it on our wechat account -> services -> meal plans]
填写膳食计划表,并告诉我们你的需要!
详情查阅微信公众号,点击"服务"-"膳食计划"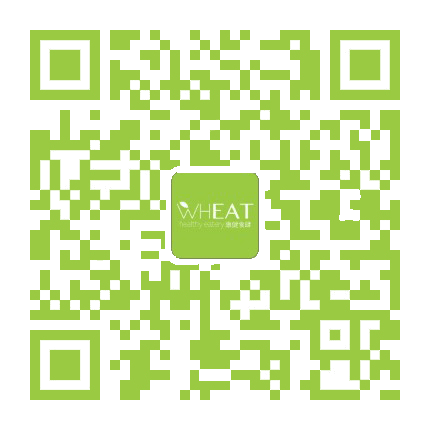 FOLLOW US! 
关注我们!
Facebook: WHEAT | Healthy Eatery
Instragram: wheathealthyeatery
WeChat: Wheat-healthy-eatery 
ORDER YOUR HEALTHY MEALS 
& MEAL PLANS ANYTIME!
Extract QR CODE & ORDER
随时订购专属健康膳食套餐!
识别上方二维码,立即订购!
VISIT US!
 访问门店!
380 Dagu Rd, JingAn, Shanghai
上海静安区大沽路380号
291 Fumin Rd, Xuhui, Shanghai
上海徐汇区富民路291号
Your healthy & environmentally-friendly catering partner:
Office meetings OR social events?  
Corporate rates & packages for your daily office meals? 
健康环保的餐饮?
联系我们,预订社会、企业活动或会议餐饮
WRITE US!
有任何疑问,欢迎通过电子邮件与我们取得联系。
Redefining healthy eating in today's world!
重新定义当今的健康饮食!