Resolution: a firm decision to do or not to do something. 
决心:做或不做某事的坚实决定(其实也就是立)
However, interesting fact: 
By January 8th, some 25% of resolutions have been forgotten. And by the time the year ends, less than 10% have been fully kept.
虽然每到新年,我们都会立下很多,但残酷的事实告诉我们,只需一周,到1月8号就有四分之一的会倒下。而到年末,往往只有10%的屹立不倒。
Nonetheless, New Year's Eve is a time to set new objectives for a better-self: eat better, save more, work out more, work harder, drink less…
It is Day 1 on a 365 page book for a new you.
And so, we want at least two of those New Year's resolutions to be achievable for you. Because the reason most resolutions are not fulfilled its due to life itself. 
Studies have linked self-control to achievement in a wide range of areas, including personal finance, healthy eating, exercise, and job performance. And we all know how hard self-control is when it comes to valuing more the pleasures of the present than the satisfactions of the future.
Adding to this, hectic lives and busy schedules with a lack of time for planning and sometimes even energy for following through, makes it tougher.
尽管如此,新年依然是一个设定新目标的好时机,为了更好的自己拼了:吃的更好,花的更少,多运动,努力工作,少喝酒。不仅仅是我们,其实超过三分之一的人口,都希望减肥、锻炼,保持身体健康。决心在1月1号开始实施膳食计划,其实不难。但要找到一个能够长期坚持的方案,却不容易。
Losing weight together with exercise more and staying fit and healthy, is something that over a third of the population wishes to achieve. 
So, it is easy for everyone to start a diet plan come January 1st. However, the trick is finding one that will be easy to stick to in the long run.
研究表明,自控力能够帮助我们达成许多目标,比如完善个人理财,健康饮食,增强锻炼,提升工作绩效。但谁不知道,延迟享乐比及时行乐要困难的多呢。不仅如此,忙碌的生活和繁忙的日程安排,加之缺乏时间规划和体能跟不上,都会使实现目标难上加难。但我们依然希望,在未来这一年,能和你一起努力,实现至少两个目标,而如果把这一年当作一本书,今天,就是365页的第一页,也是"新生"的又一个开始。
2018 MEAL PLAN CHALLENGE
"重启"膳食挑战计划
WHEAT has put out its 2018 Reset Challenge for a number of reasons:
因此,我们特地为你打造了2018"重启"膳食挑战计划。如果你是下面情况中的一种,就大胆加入我们吧:
1) to help those already following a healthy diet to get back in track, because lets face it Christmas holidays are tough for everyone
已经拥有相对健康饮食的你,想要重回轨道
2) to help anyone wanting to put off those dreadful extra holidays gains
"每逢节日胖三斤"的你,想要甩掉增加的脂肪
3) to help those whose resolutions are: loose weight, exercise more, stay fit & healthy, start their resolution the right way and help them stick through it
下定决心以正确的姿势开启计划,并坚持下去
4) to all those that want to be fitter for summer, because summer bodies are made in winter.
现在不减肥,夏天徒悲伤,打算早做准备
5) to provide an option for all fit, chic and busy working people in this hectic city of a healthy balanced lifestyle, hassle-free
想要在繁忙的都市生活中,轻松获得健康、平衡的生活方式
6) for all those who want to simply start a new healthy lifestyle this 2018!
简单粗暴,就是想要找到捷径,开启全新健康生活方式
First step, choose yours. 
首先,选择一个挑战计划.
Monday January 15th | 1月15日星期一
OR 
Monday January 22nd | 1月22日星期一
Choose yours. 
选择一个挑战计划.
21 DAYS | 21天挑战
January 15th – February 4th  | 1月15日~2月4日 *Start Date 1
January 22nd – February 11th | 1月22日-2月11日 *Start Date 2
Because 21 days help us create or destroy a habit.

Monday to Sunday, during 3 weeks.
21天即可养成或打破一个习惯
周一至周日,三周时间
15 DAYS | 15天挑战
January 15th – February 2nd | 1月15日-2月2日 *Start Date 1
January 22nd – February 9th | 1 月22日-2月-9日 *Start Date 2
Because we are also aloud to enjoy during the weekends.
Monday – Friday (Saturdays & Sundays off), during 3 weeks.
适当放松,给自己一些"偷懒"时间
周一至周五,三周时间
How does it work? | 如何参与挑战?
Select your daily calorie intake (1,300 Kcal or 2,000 Kcal).
选择你的每日卡路里摄取量(1300卡路里或2000卡路里).
Receive 4 calorie and portion controlled meals / day.
Including breakfast, lunch, afternoon snack and dinner.
每天 ,你将获得4份合理搭配的膳食,包含早餐、午餐、午后点心及晚餐.
And, achieve your goals. Because 70% is what we eat!
No cooking, no grocery shopping, no junk food, no trying to stick to a healthy diet.
实现你的目标。 因为70%是我们吃的!没有烹饪,没有杂货店购物,没有垃圾食品,没有尝试坚持健康的饮食习惯。
*If you're not sure of the best daily calorie intake to achieve your goals; please help us fill our nutritionist form HERE and, he'll be back in touch with his recommendation. 
*如果你不确定每天摄最佳热量摄入量,请点击填写营养问卷。我们的营养师将与您取得联系,并为您推荐方案。
When are meals delivered? | 送餐时间?
You can select your delivery time from two options:
你可以选择以下送餐时间
1) the evening prior, anytime from 4-10pm  | 前一晚上4点~10点
2) the same morning, anytime from 10am – 12pm | 当天上午10点~中午12点
21 days | 1,300 Kcal: from 4,305 RMB to 3,888 RMB
21 days | 2,000 Kcal: from 4,620 RMB to 4,088 RMB
21天挑战 – 每天1300卡路里:原价4,305元,现价3,888元
21天挑战 – 每天2000卡路里:原价4,620元,现价4,088元
15 days | 1,300 Kcal: from 3,075 RMB to 2,888 RMB
15 days | 2,000 Kcal: from 3,300 RMB to 3,088 RMB
15天挑战 – 每天1300卡路里:原价3,075元,现价2,888元
15天挑战 – 每天2000卡路里:原价3,300元,现价3,088元
What else does it included? | 套餐还包含?
1 week free Curves membership card for all women; to help on that second resolution to exercise more. 

1周Curves免费会员卡,一起多多锻炼。

Complimentary organic prosecco glass to congratulate to you at the end of your challenge at a partner location. 

一杯免费的Prosecco葡萄酒,在挑战结束后,为你举杯庆祝。

Our Nutrition 101 Guide & Recipe Book to help you through and after the challenge.

WHEAT倾力打造的膳食101指南。
It was never so easy. 
Challenge yourself today!
今天挑战自己
---
EXTRACT QR CODE & JOIN THE CHALLENGE!
扫描下方二维码,马上加入挑战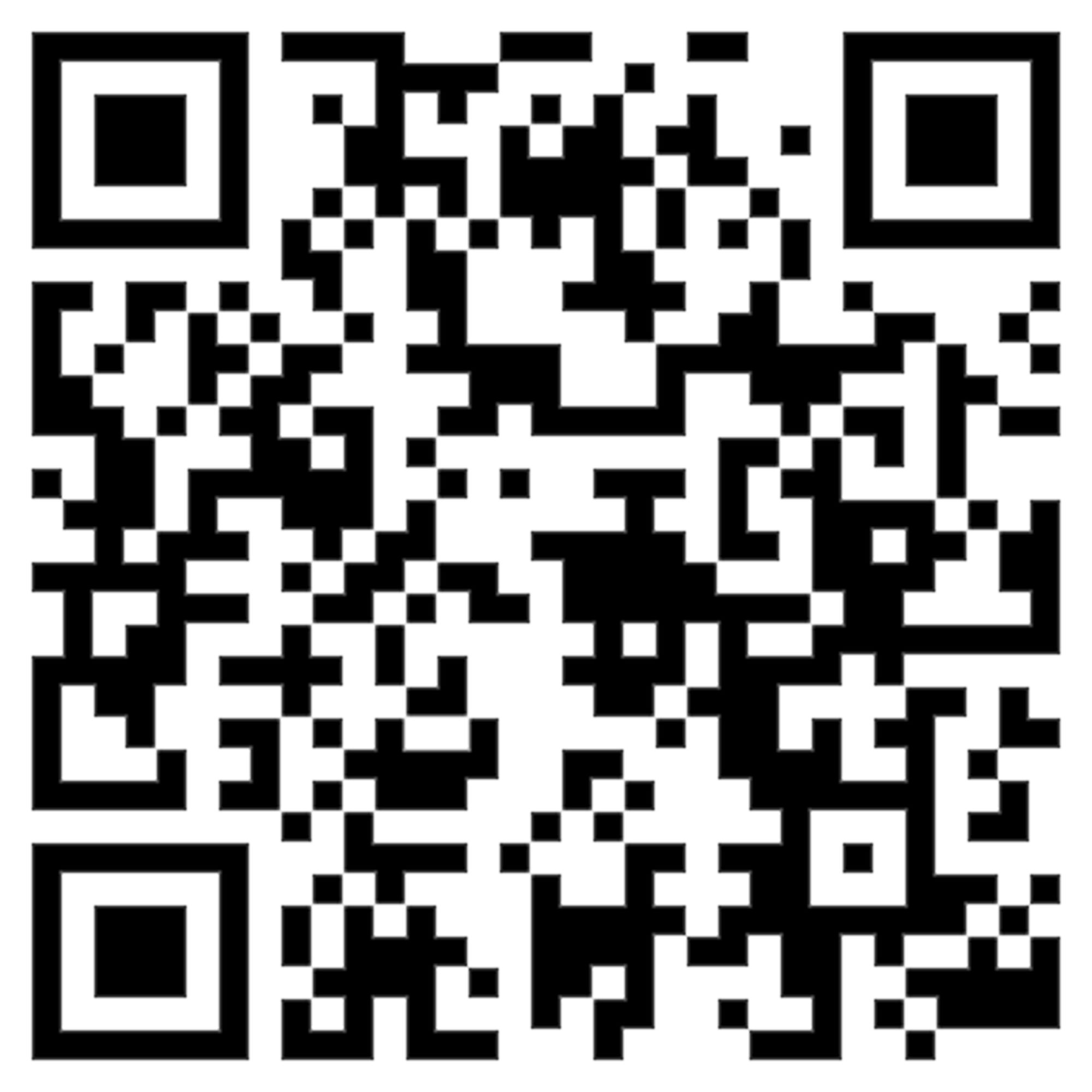 ---
Insider's Tips | 独家福利:
Join with a friend (ask them to mention your email account address on their comments) and receive 100RMB online credit. 

邀请一名好友共同参与,即可获得100元线上优惠(记得提醒他在参与时,留下你的邮箱信息)

Join before January 10th and receive 50RMB online credit.

1月10日前报名参与,即可获得50元线上优惠
Share this post on your moments, 'MY MEAL PLAN; FOLLOW THEM FOR NEWS & CHALLENGES' and send us a screenshot before January 10th; the post with more likes gets their CHALLENGE 50% OFF. 
分享本文至朋友圈,附上"我的膳食计划,关注WHEAT,并加入挑战"内容,并在1月7日前发送截图给我们,获得点赞最多的朋友将获得五折优惠!
Helping make 2018 resolutions achievable!
TO AN AMAZING 2018 YOU ALL
助你实现新年决心!共同期待精彩的2018
Follow us for more news & updates!
–
FOLLOW US! 
关注我们!
Facebook: wheat.official
Instagram: wheathealthyeatery
WeChat: Wheat-healthy-eatery 
VISIT US!
 访问门店!
WHEAT
380 Dagu Rd, JingAn, Shanghai
上海静安区大沽路380号
Chin Chin by WHEAT
291 Fumin Rd, Xuhui, Shanghai
上海徐汇区富民路291号
Office meetings or social events catering?  
Corporate rates & packages for your daily meals? 
健康环保的餐饮?
联系我们,预订社会、企业活动或会议餐饮
WRITE US!
有任何疑问,欢迎通过电子邮件与我们取得联系。
hello@wheat-healthyeatery.com
Redefining healthy eating in today's world!
重新定义当今的健康饮食!
 www.wheat-healthyeatery.com