The Golden Week will arrive soon and it will be hard during this time to stay healthy. For this reason, we have the pleasure to receive Alex from AFIT Studio who will give us some tips to successfully maintain a healthy lifestyle during the holidays. No excuses now!
十一黄金周临近,假期中的我们总是很难保持健康的生活。我们今天,特别请到了AFIT工作室的Alex老师来为我们指点一二,传授我们一些可以在假期中依然维持健康生活的小建议。现在开始,没有借口!
First, I want remind all of you what AFit Training Studio is all about. AFIT is a fitness and nutrition center specialized in Fat Loss and body transformation programs. All their programs are based on a comprehensive understanding of the natural functioning of the human body. You can find them at 753 Yu Yuan Lu BLDG 1 1/C. AFit it's not about jumping around for the sake of it, it's about developing flexibility, strength and using the body's natural abilities to synthesize fat as fuel.
首先,我们来认识一下AFIT健康训练工作室 (A Fit Training Studio)是做什么的。AFIT是特别针对减脂瘦身塑性的训练和营养指导的计划中心。这里所有的计划都是基于对人体自然机能深度研究而制定出的,你可以在愚园路753号 1楼 1/C找到AFIT!AFIT不是教大家蹦蹦跳跳来为了保持形式上的健康,而是注重探索每个个体的自然能力,帮助大家提高柔韧性、力量型而达到燃烧脂肪的综合效果。
So, let's go Alex!
现在,让我和Alex一起开始对自身的探索吧!

First could you briefly introduce us to your healthy lifestyle?
首先,可以请您向我们简略的介绍一下您健康的生活方式嘛?
.
 Alex
I eat 2-3 main meals and 2-3 snacks a day. I usually combine them every 3 hours. To give you an example of an average day:
6am: Wake up, glass of water with multivitamin.
6:30: Scrambled eggs with veggies, avocado and olive oil (If in a hurry, I drink a natural protein shake with gre3n coconut oil and chia seeds)
9:30-10: Kale, cauliflower, black rice and chicken breast with olive oil
1:30pm: almonds or walnuts, banana with protein shake, natural protein bar
5pm: broccoli, sweet potato and chicken breast
8:30pm: spinach with grass fed steak and half an avocado.
10:00pm: I'm in bed. I don't always go to sleep right away but just being in bed is good.
我一般会吃2到3次的正餐和2至3次的零食,通常会间隔3个小时左右。给你举个例子吧:
6.00:早起后,一杯水混合综合维生素
6.30:牛油果和蔬菜炒鸡蛋加一些橄榄油(在比较赶的时候,会选择自然蛋白奶昔混合椰子油和奇异籽)
9.30-10.00:羽衣甘蓝,花椰菜,鸡胸肉和黑米加一些橄榄油。
13.30:杏仁或是核桃,香蕉和蛋白奶昔混合,自然蛋白棒。
17.00:西兰花,红薯,鸡胸。
18.30:菠菜搭配草料饲养牛排和半个牛油果
22.00:准备上床,我通常不会直接睡觉但这时候躺在床上通常比较好。
.

What's the best piece of advise you could give to a customer?
对于保持健康你通常会给顾客一些什么好的建议呢?
.
 Alex
Consistency and simplicity are the keys to success. I've been going to the gym consistently for 20 years now. I don't think I've gone a week without doing any exercises, even if it's just a few squats and pushups. An average of 3 days a week is more than enough to have a balance between exercise and recovery, and also to have a balance with your personal life. In my opinion, spending all your evenings in the gym and having no social life is not the best idea.
At the same time, find healthy foods you enjoy. Find the restaurants that offer those meals and again keep consistent. I have 3 favorite places to eat, one of them is obviously Wheat, where I can find a good variety of my top health choices and I don't lose time doing grocery and/or cooking since my schedule, like most people in Shanghai, is quite busy, and if I wake up at 5am, honestly, I'm not gonna cook for half an hour all my meals for the day, this will be something I can do for a few weeks, but I know I won't be able to make a habit of it. So I have found a good solution, right now I'm actually eating your salmon bowl with black rice for lunch, btw…
保持简单和一致是保持健康的关键,这20年内我一直都有去健身房的习惯。我不会长时间的不做运动,至少会在每周做一些简单的深蹲和俯卧撑。一般来说,一周3次的健身可以保持或是恢复健康,这也有助于我们平衡自身的生活。在我看来,将所有下班后的时间都花在健身房里,而不去进行适当的社交活动也是不太好的计划。
同时,找到自己喜欢的健康食物,找到可以配合你健身计划的餐厅也有利于坚持健康的生活。我个人来说有3家特别喜欢的地方,Wheat显然是其中之一,让我可以不用自己花时间采购烹调就可以享受到符合我健康饮食的各种食物。我的时间表就像在上海生活的大多数人一样特别忙,如果5点起床的话,我并没有足够的时间准备我一天所需要的食物,当然在有时间的时候我也会自己烹饪,但我知道我没办法把做饭当做一种爱好。所以,我现在的完美解决方法就是在我的午餐享用你们的三文鱼黑米碗….
 .

 Maintaining a healthy lifestyle isn't always easy, specially during holidays or business trips. So how do you do to keep the motivation high during this times of enjoyment or tight schedules?
保持健康的生活习惯从来都不是一件容易的事情,特别是在节假日或者工作旅行中。那么我们要如何让自己在这段时间时刻享受保持健康的生活呢?
.
Alex
To be honest, holidays are a time for your body to recover from training and I also enjoy more freedom while eating. If I go home (Spain), I will enjoy home-made paella for lunch almost every day guilt free because I keep a healthy eating plan the other 345 days of the year. My point here is simple, holidays are made to recover both physically and mentally, from the office but also from the gym. I usually change my exercise routine and go for a run (with sprints) along the boardwalk and just once a week I step in the gym. That doesn't mean we should go crazy on eating and drinking, just take it easy and enjoy.
实话实说,节假日正是我们的身体"逃脱"常规训练、得以休息片刻的黄金时间,同样,我也会在饮食上稍微放松一些,享受更多自由。我是西班牙人,每次回家,几乎每个中午我都会饱餐一顿西班牙海鲜饭,并且毫无负罪感。毕竟,我全年已经有345天吃得相当健康而规律了。因此,我的观点很简单,节假日就是用来放松身心的,缓解无论是来自办公室抑或健身房的压力。节假日期间,我通常都会暂时改变自己的日常运动计划,仅仅是沿着景色优美的大道慢跑或短跑,每周只去一次健身房。当然,这并不意味着我会消极散漫到大吃大喝,只是稍微放纵自己,片刻悦享生活。
.

What kind of healthy habits could be easily followed by a beginner during this Golden Week? 
作为一个才刚刚起步的健身爱好者,"十·一"黄金周该如何轻松自在地坚持健康生活方式呢?
.
Alex
I would enjoy a nice breakfast buffet ( if I'm in a hotel) or homemade pancakes with a chocolate protein shake ( I really love it) , for lunch I will eat whatever I feel, and for dinner, I will avoid carbs and/or unhealthy food, simple and effective. I would encourage them to do some light exercise in the morning even just going for a walk would be a good way to jump-start your metabolism and help you burn extra fat throughout the day. For something more intense check out the next response
我会建议大家在清晨做些舒缓的运动,即便只是散散步,也能快速启动人体新陈代谢机制,消耗一日多余的热量脂肪。如果你想做更为激烈的运动,别急,请往下看。
如果我出国休假并入住酒店,会享受一餐愉悦的自助式早餐,抑或是令人垂涎欲滴的馅饼和巧克力蛋白奶昔。午餐我则无所顾忌,想吃就吃。晚餐呢,我尽量避免碳水化合物和不健康的垃圾食品,尽量保持少量、简单、高效。
.

 Quick workout easy to be followed anywhere?
想知道无论处于何时何地的快速健身诀窍吗?
.
Alex
I will give you 2 options here:
Hotel/Room workout: Do 10 squats, 10 jump squats, 10 lunge jumps, 10 mountain climbers, 10 burpees, and 10 spider pushups with little to no break and your body will increase its ability to burn fat all day long. Outside workout: Start with a light jog for 5 to 10 minutes then print for 20 secs and rest for 1 minute. This is great for people who don't have a lot of time.
让我来告诉你两个方法:
酒店或室内健身方法:做10个下蹲,10个跳蹲,10个弓步跳跃,10个原地登山,10个立卧撑(波比运动)以及10个蜘蛛俯卧撑,单个项目间几乎或完全不休息,这些就够你提升一天的体脂代谢率啦。
室外健身方法:首先是5至10分钟的轻松慢跑,接下来是20秒的快速短跑,最后休息拉伸1分钟。该方法对于时间仓促的人士来说非常便捷。
.

Thanks a lot for this nice and useful advices Alex. 
衷心感谢你真诚而实用的建议,Alex!
And after the holidays, get back on track with AFIT & WHEAT. Enjoy 10% from AFIT Studio during the month of October & 10% off your Wheat Meal Plans to help you get smoothly back on track!
Send us an email to receive your post-holiday workout & meal plan codes!
节假日后,别忘了重回AFIT 和 WHEAT的怀抱哦!
你将有机会赢得10月全月AFIT健身馆的10%,以及Wheat膳食计划九折优惠,让你自然而然回归健康不反弹!
.
.
———
Wanna follow a healthy diet? 
想要养成健康的饮食习惯?
Achieve your fitness goals? 
想要实现健身目标?
No time to plan OR cook?
没时间做计划或下厨?
KEEP CALM & Order WHEAT's meal plans!
淡定!你只需要WHEAT膳食计划!
Attention: If you do not know your daily calorie intake to reach your goals, please fill out our form & receive our nutritionist recommendation! 
[find it on our wechat account -> services -> meal plans]
填写膳食计划表,并告诉我们你的需要!
详情查阅微信公众号,点击"服务"-"膳食计划"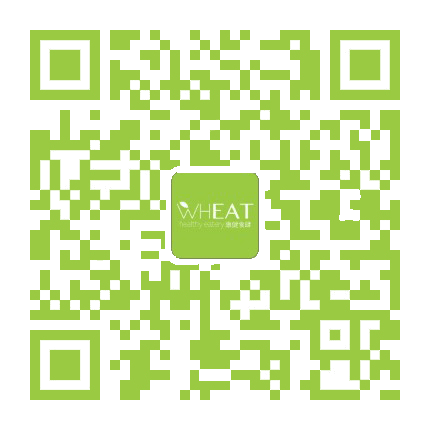 FOLLOW US! 
关注我们!
Facebook: WHEAT | Healthy Eatery
Instragram: wheathealthyeatery
WeChat: Wheat-healthy-eatery 
ORDER YOUR HEALTHY MEALS 
& MEAL PLANS ANYTIME!
Extract QR CODE & ORDER
随时订购专属健康膳食套餐!
识别上方二维码,立即订购!
VISIT US!
 访问门店!
380 Dagu Rd, JingAn, Shanghai
上海静安区大沽路380号
291 Fumin Rd, Xuhui, Shanghai
上海徐汇区富民路291号
Your healthy & environmentally-friendly catering partner:
Office meetings OR social events?  
Corporate rates & packages for your daily office meals? 
健康环保的餐饮?
联系我们,预订社会、企业活动或会议餐饮
WRITE US!
有任何疑问,欢迎通过电子邮件与我们取得联系。
Redefining healthy eating in today's world!
重新定义当今的健康饮食!