Let's discover top 3 benefits of healthy eating!
FEWER WRINKLES & LONGER LIFE | 减少皱纹,延长寿命
Hight water- healthy foods contain antioxidants (such as brocoli, spinach, watermelon or beans), which protect yourself from cell damage. Also, the Omega 3 (healthy fats) found in fish such as salmon but also in olive oil, etc… will nourish your skin and reduce your wrinkles. Moreover, healthy eating habits, according to research, extended life expectancy. Fantastic right? 
高水分含量-健康食品(如花椰菜,菠菜,西瓜或豆类)含有抗氧化剂,能保护我们免受细胞损伤。此外,在鱼类如鲑鱼,以及橄榄油等食物中发现的Omega3(健康脂肪)能够滋养我们的皮肤,减少皱纹。不仅如此,根据研究,健康的饮食习惯还将延长我们的预期寿命,神奇吧?
REDUCTION OF HEART ATTACK & COLORECTAL CANCER  | 减少心脏病和结直肠癌患病发作
The World Health Organisation has classified processed meat (hot dogs, ham, bacon, sausage) as carcinogen, something that causes cancer. However whole-grain foods containing gluten can be good sources of fiber and antioxidants that may be cancer-protective, it may also reduce heart attack risks in addition to diabetes type 2. Eat whole and unprocessed foods.
世界卫生组织将加工过的肉类(热狗、火腿、培根、香肠)列为致癌物。含有麸质的全谷物食品是纤维和抗氧化剂的优质来源,而这些纤维和抗氧化剂不仅能够预防癌症,还能够降低患2型糖尿病的风险,减少心脏病发作。坚持吃天然健康的未加工食品吧!
FLAT BELLY | 平坦的腹部
Every person wants a flat belly. If you say no, I will not believe you for sure! NOW how to have it? Not with a rolling pin, but with healthy eating habits that limit sodium & high-sugar carbonate drinks. Easy, right?
每个人都想拥有平坦的腹部。 如果你说"不",我肯定不信! 那么,该怎么做才能实现目标呢? 当然不是用"擀面杖"滚平它,而是要坚持健康的饮食习惯,控制钠摄入,少喝高糖碳酸饮料。是不是很简单?
Of course healthy eating habits have much more benefits for health, body and mind.
So don't wait to feel yourself better!
健康的饮食习惯对健康和身心都有很多益处。赶快行动,体验更棒的自己!
SOURCES
 https://healthyeater.com/eat-to-lose-weight
.
———
Wanna follow a healthy diet? 
想要养成健康的饮食习惯?
Achieve your fitness goals? 
想要实现健身目标?
No time to plan OR cook?
没时间做计划或下厨?
KEEP CALM & Order WHEAT's meal plans!
淡定!你只需要WHEAT膳食计划!
Attention: If you do not know your daily calorie intake to reach your goals, please fill out our form & receive our nutritionist recommendation! 
[find it on our wechat account -> services -> meal plans]
填写膳食计划表,并告诉我们你的需要!
详情查阅微信公众号,点击"服务"-"膳食计划"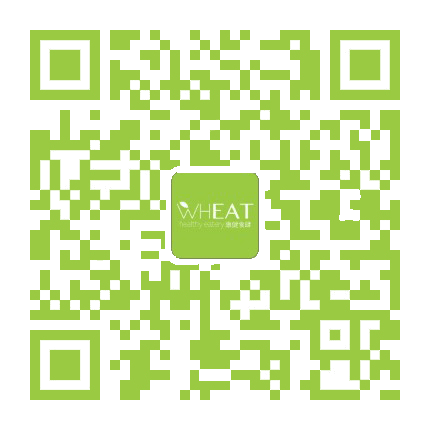 FOLLOW US! 
关注我们!
Facebook: WHEAT | Healthy Eatery
Instragram: wheathealthyeatery
WeChat: Wheat-healthy-eatery 
ORDER YOUR HEALTHY MEALS 
& MEAL PLANS ANYTIME!
Extract QR CODE & ORDER
随时订购专属健康膳食套餐!
识别上方二维码,立即订购!
VISIT US!
 访问门店!
380 Dagu Rd, JingAn, Shanghai
上海静安区大沽路380号
291 Fumin Rd, Xuhui, Shanghai
上海徐汇区富民路291号
Your healthy & environmentally-friendly catering partner:
Office meetings OR social events?  
Corporate rates & packages for your daily office meals? 
健康环保的餐饮?
联系我们,预订社会、企业活动或会议餐饮
WRITE US!
有任何疑问,欢迎通过电子邮件与我们取得联系。
Redefining healthy eating in today's world!
重新定义当今的健康饮食!