We're not saying you should choose between eating healthy and going to the the gym, but if you're trying to lose weight and you can only do one, you know what they say: Abs are made in the kitchen. (Translation: eat healthier.)
---
If You Had To Choose…
---
If you're hoping to lose weight, focusing on your diet could prove way more helpful than hitting the gym. Exercise burns comparatively few calories when you take food into consideration. A 30-minute workout might burn somewhere between 300 and 400 calories, but you could cut the same amount from your diet by giving up a bag of chips and a soda. Multiple studies confirm that physical activity doesn't seem to be the deciding factor in whether people gain or lose weight, and that adjusting what you eat has a larger impact. This isn't to say that exercise isn't good for you—it absolutely is and has significant effects on your overall health and fitness. Combining exercise with a healthy diet can indeed help with achieving sustainable weight loss.
---
So I Can Stop Working Out?
---
Not so much. Exercise still has plenty of necessary benefits: it can keep your brain sharp, your body healthy, and your emotional state in check. Losing weight and being healthy aren't the same thing. But if you've got a New Year's resolution to shed a few kilos and you're feeling too lazy to work out, it's still possible to achieve your goal.
---
Don't know where to start?
---
Don't worry, at Wheat we elaborated different diet plans to help you achieve your goals.
It's not only the best solution to loose weight but it has also a lot more benefits:
No more cooking 
No need to worry about calories & portion control (we do that for you)
No more grocery shopping
No more temptation 
No escuse to skip breakfast 
No anger throughout the entire day
No excuses 
---
So when do you start?
---
You can start tomorrow, you just need to follow the link bellow and fill in the form
———
Wanna follow a healthy diet? 
想要养成健康的饮食习惯?
Achieve your fitness goals? 
想要实现健身目标?
No time to plan OR cook?
没时间做计划或下厨?
KEEP CALM & Order WHEAT's meal plans!
淡定!你只需要WHEAT膳食计划!
Attention: If you do not know your daily calorie intake to reach your goals, please fill out our form & receive our nutritionist recommendation! 
[find it on our wechat account -> services -> meal plans]
填写膳食计划表,并告诉我们你的需要!
详情查阅微信公众号,点击"服务"-"膳食计划"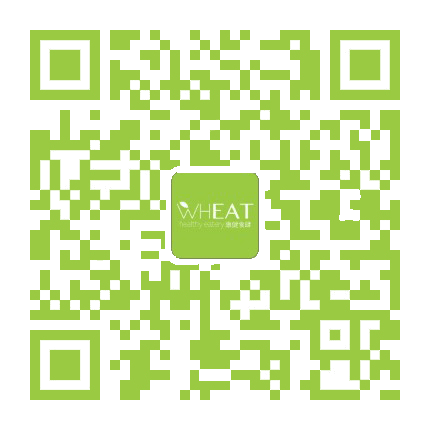 FOLLOW US! 
关注我们!
Facebook: WHEAT | Healthy Eatery
Instragram: wheathealthyeatery
WeChat: Wheat-healthy-eatery 
ORDER YOUR HEALTHY MEALS 
& MEAL PLANS ANYTIME!
Extract QR CODE & ORDER
随时订购专属健康膳食套餐!
识别上方二维码,立即订购!
VISIT US!
 访问门店!
380 Dagu Rd, JingAn, Shanghai
上海静安区大沽路380号
291 Fumin Rd, Xuhui, Shanghai
上海徐汇区富民路291号
Your healthy & environmentally-friendly catering partner:
Office meetings OR social events?  
Corporate rates & packages for your daily office meals? 
健康环保的餐饮?
联系我们,预订社会、企业活动或会议餐饮
WRITE US!
有任何疑问,欢迎通过电子邮件与我们取得联系。
Redefining healthy eating in today's world!
重新定义当今的健康饮食!